Happy Color: Coloring Book
Discover Happy Color: mixing digital art games and exclusive paint by number puzzles. Our adult coloring book features exclusive nature, fashion, Disney, Marvel designs and much more - Happy Color contains all the art games you need, whether you're looking for a fun, creative moment with a color by number game or for an antistress, art therapy app.
Contact us
How HFXC started acquiring high-value users with positive ROI
Turning an app into a million-dollar business with the Appodeal Accelerator.
HFXC Challenge
HFXC had a straightforward objective: to increase app installs for their mobile game "Happy Color: Coloring Book", and secure high-quality users within the US market.
Their key hurdle was efficiently targeting their desired audience.
The AppgGrowth Solution
At Appgrowth, understanding data is the cornerstone of any effective marketing campaign. Our DSP team began with a comprehensive analysis of HFXC's Happy Color: Coloring Book. Our goal was to identify the traffic sources that yielded the most promising metrics - volume, results, costs, etc. Based on this data, we built our User Acquisition strategy.
We simplified HFXC advertising platforms, utilizing our expertise in that field, we prioritized all efforts into the most performing one. Recognizing the importance of compelling content, we placed great emphasis on creating engaging material and collaborated closely with our creative team. Together, we conducted tests on various creative productions to ascertain which resonated best with our target audience.
The Results
The strategy paid off. HFXC's app, Happy Color: Coloring Book, reported an average of 8,000 app installs monthly.
These weren't just any users; they were the high-quality, engaged users that HFXC sought, leading to enhanced app engagement and an improved ROI (return on their investment).
The App: "Happy Color: Coloring Book"
A creative haven in the bustling mobile app market, Happy Color® has a 4.6-star rating, reinforced by 3.32 million reviews. With over 100 million downloads, the app sits confidently in the "Top-2 Free Board" category, appealing to Puzzle, Coloring, and Casual fans.

It's more than just a coloring book; it's a therapeutic blend of digital art games and exclusive paint-by-number puzzles, embracing nature, fashion, and coveted designs from Disney and Marvel.

A Partnership for Growth
HFXC's growth isn't only attributed to its captivating app. It also reflects the coherent, data-driven approach that Appgrowth facilitated, demonstrating how strategy and technology can intertwine to deliver results.

"The collaboration with AppGrowth was instrumental. Their focus on data, paired with their strategic approach, played a pivotal role in our increased user acquisition."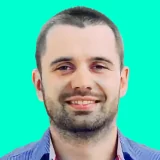 CEO at HFXC

How to replicate HFXC success:
Imagine you have a mobile app with potential but struggles with user acquisition in your target market. Through our approach, as exemplified in the HFXC success story, we could:

Analyze your current traffic sources to identify growth opportunities.
Implement a User Acquisition strategy tailored to your needs and market nuances.
Work closely with the AppGrowth in-house creative teams to enhance and test ad content, ensuring it resonates with your target audience.
Regularly evaluate and optimize the strategy based on performance metrics.
Start Acquiring High-Quality New Users Today!